Tshekiso retains FUB presidency seat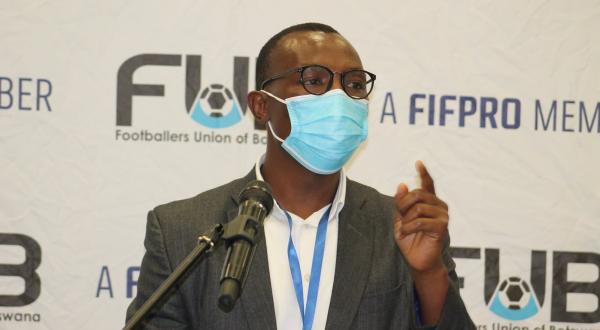 Former national team striker, Onalethata Tshekiso has retained his position as Footballers Union of Botswana (FUB) president during the second elective congress which was held over the weekend. He defeated former Township Rollers teammate Sekhana Koko for the position.
In his acceptance speech after the elections, Tshekiso advised the delegates to step up and appreciate that the change Botswana football needs is in their hands
"Let me remind you that without players there is no football, as players, you are providing a service and are being rewarded for that. No one is doing you a favour by offering you a contract, teams are merely paying for a service," Tshekiso said.
He advised players to always remember that football is a very short career with no guarantees and called on them to be jealous of their profession.   
"As I accept this responsibility, I also want you to accept the challenge that comes with supporting the challenges and battles that the union will face along the way," he said.
Other members of the new board are first vice president, Lesego Molemogi, second vice president Bonang Otlhagile, treasurer Thapelo Radifalana, player relations officer Tebogo Mothusi, player development officer Mmoni States Segopolo, strategic relations officer Benjamin Radimo, active female players representative Thapelo Moshe, active male players representative Joel Mogorosi and women football representative, Pinkie Keakopa.
According to FUB Secretary General, Kgosana Masaseng the board will soon meet to appoint the legal adviser who will serve as an ex-officio member.  
"The legal adviser will also serve as head of the legal committee, which is one of the two permanent committees. We are also expecting the appointment of the retired players committee," Masaseng said.