RAKGARE WELCOMES FUB AND BOTHO UNIVERSITY PARTNERSHIP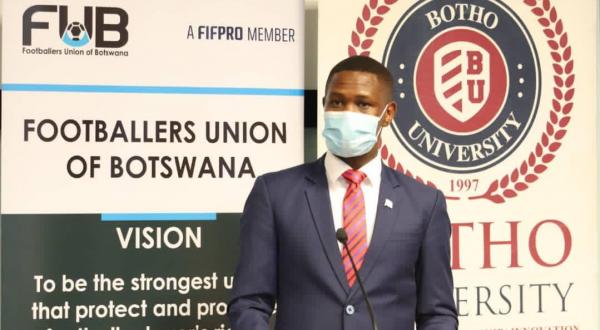 The Minister of Youth Empowerment, Sport and Culture Development (MYSCD), Tumiso Rakgare has welcomed the partnership between Footballers Union of Botswana (FUB) and Botho University.
Speaking at the signing ceremony of memorandum of understanding between the two organisations, Rakgare said his ministry continues to support any entity that augment the efforts of government to ensure that all athletes live better lives post their careers.
"We encourage other companies or organisations to enter into such MoUs to assist the athletes who would have carried the Botswana flag high during their careers," Rakgare said.
The minister implored FUB to take advantage of this MoU to ensure that a long-term collaborative partnership can increase football players' access to education. Botho University has offered FUB members five full time sponsorships from the level of certificate to a master's degree at every given time for the next five years.