PLAYER AND PUBLIC SAFETY DURING INTERNATIONAL MATCH WINDOW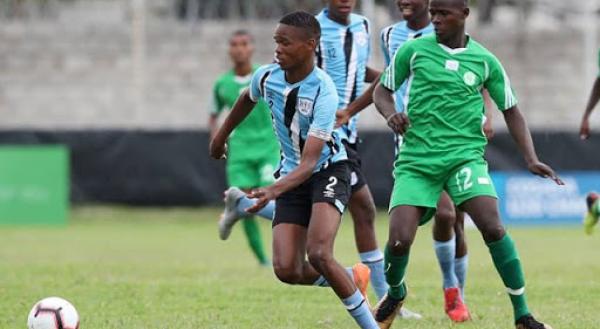 FIFPRO welcomes the decision by the FIFA Council regarding the new International Match Protocol and amendments to regulations on the release and participation of players in national team activities during the remainder of the year.
The decision follows strong representations by FIFPRO and the other professional football stakeholders including the European Clubs Association and World Leagues Forum to improve player health and safety measures during the upcoming national team windows. The reinstated amendments for the release of players to their national teams made in September and the adopted protocol help mitigate health risks and pressure on players.
While the anticipation of this late decision just days ahead of the start of the national team window created uncertainty for players and other stakeholders, the protocol ensures that public health and safety restrictions continue to be respected in football as the pandemic again increases in severity in many parts of the world.
FIFPRO research with KPMG Football Benchmark provides a detailed overview of the required cross-continental player travel in the coming days. It will be the first time during the pandemic there has been international travel between continents by a large number of players.
There remain significant risks and legitimate concerns for players and their families and we maintain that all players must have a free choice to participate in national team activities or not. In order for players to make an informed decision about the risks and potential consequences for their employment situation they require detailed and timely information on relevant health guidelines and public restrictions. The decision to prioritize possible health concerns cannot lead to sanctions under any circumstances. We will support any player and would challenge sanctions where necessary.
At the same time, national team football is an important part of our game and players who wish to participate under the provided safeguards and regulations should be free to do so without interference.
While the FIFA International Match Protocol sets important standards for health protection, we expect absolute transparency by member associations and confederations towards players and their clubs about the quality and expedience of testing and other matters including hygiene, accommodation, travel and security. Despite the reinforced safety standards players will continue to be exposed to several liability questions concerning infection and necessary protection measures for wages, medical cost or loss of future income which require further clarification. These are essential components of the responsibility of competition organizers towards the players' safety and wellbeing. 
This crisis period continues to highlight the need for close stakeholder coordination and we will closely engage with all stakeholders – FIFA, ECA, WLF and confederations – to monitor the implementation of standards and address improvements where required. We will also continue to provide advice and support to players and their unions on any questions and concerns they might have.
HELP FIFPRO CREATE AWARENESS.
SHARE THIS STORY