Maano Ditshupo: Building a medical clinic in a rural village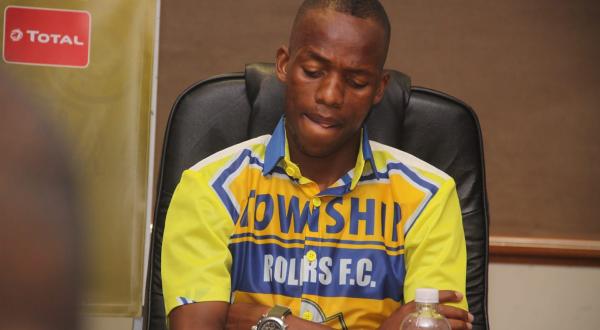 Former Botswana international Maano Ditshupo was born and schooled in Serowe 
He spent most of his school holidays in a rural village called Lechana, looking after his father's cattle and crops 
The 37-year-old has now embarked on a project to build a medical clinic in Lechana  
"Lechana is about 80 kilometres from Serowe. It was mainly a cattle post where people from the towns nearby kept their cattle and grew their crops. My father had his cattle and crops there, and I would spend my school holidays looking after them. There is no medical clinic in the village, so when people needed treatment, they had to travel to Palapye which is about 35 kilometres away. Getting there was a challenge. They would first have to get to the tarred road, which often meant walking for more than a kilometre. And then they would have to try to find transport. Sometimes people would travel by donkey cart. If you had an emergency, you had to travel a long time, sometimes even three hours. 
"I told the health department of my plans to build a clinic and they told me to contact them when it was built. So I started raising the money by hosting a football tournament. We found sponsors and the teams paid to enter the tournament. We also used the money that the fans paid to watch the games. I also raffled some of my jerseys and that raised further funds. Local musicians supported my idea by hosting a festival at the same ground we were using to play football. After the last games, they hosted the festival and a percentage of their income went to the clinic. 
"Unfortunately, Covid caused a delay as we could not hold tournaments and companies could not support us. But I will continue trying my best. The clinic is almost half done, and I hope to have it finished very soon. It will take only a few more weeks. Once the structure is standing, it should not be too difficult to get all the equipment. And then I can go back to the government and say to them: 'I have done my part. Now, I want the people of this village and other villages to benefit from this structure.' 
"Lechana is no longer simply a cattle post as people are staying there fulltime. So, I told health authorities that they need to provide us with a fulltime nurse or a doctor who can visit on certain days.  
"Growing up, I started playing football with a ball made from plastic bags. We played a game we called 'shots', it would just be two players and one would attack and the other one defend. That's where my love for football started. But then the bigger boys would ask us to play with them, so that they had even numbers. At primary school a teacher introduced us to a normal football. Not like our plastic ones. Back then, I wasn't that good. But with the help of that teacher, he made me believe in myself and I became a better player. My parents also supported me. Many parents say that their children have to concentrate only on education, but my parents let me play football while schooling and that is when I realised that I wanted to become a professional footballer. But I also qualified as a refrigeration and air conditioning technician. 
"I still captain Botswana Premier League team Township Rollers. I am nearing the end of my career. I think I will retire at the end of the next season and then I want to go into working with young players. I have an idea, but I'm still working on it. I have coached youngsters in my offseason and I want to help them improve. After I retire, I want to live in Lechana. That is where I grew up. Building the clinic is saying to the community that I'm coming back. 
"I have already given motivational talks to school children in my home village Serowe and also in the capital Gaborone. I think that has made an impact and I've seen many changes in these youngsters. I encouraged them to take their education seriously and see football as part time, I told them that they did not know if they could make it as footballers, so they should not let their education suffer. I am pleased that many of them are footballers. 
"Awards [like the FIFPRO merit awards] are very important. More and more footballers are no longer only looking at themselves and their fame. They are looking at their communities as well. So, in as much as we as footballers recognise the need to help our communities and society, someone else is recognising the work that is being done. That makes such awards very important."