FUB JOINS BONA 2027 COMMITTEE IN LAUNCH OF THE 2027 AFCON BID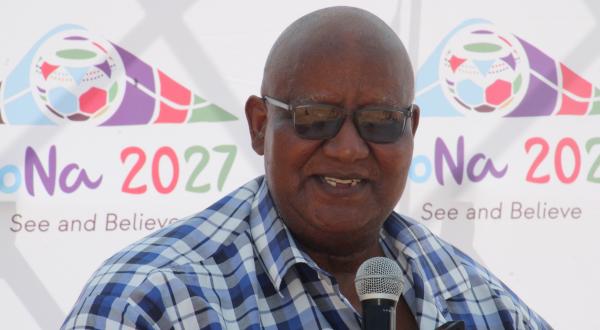 Footballers Union of Botswana partnered with Botswana-Namibia 2027 local committee in Hatsalatladi village to officially launch and activate the AFCON 2027 bid to be hosted by the two respective nations.
The organisers used the Hatsalatladi Spectacular Super 4 local tournament to sensitize youth using the theme of the day; YOUTH AND FOOTBALL DEVELOPMENT AGAINST DRUGS AND ALCOHOL (SUBSTANCE ABUSE) and also teaching about the consequences of teenage pregnancy, unsocial inhumane behavior, unproductivity and theft.

In attendance, BONA 2027 Bid Committee Chairman Mr Ashford Mamelodi gave the public an update on the progress, insisting that there's more to cover and done on the preparations. Mamelodi hopes that the governments of both nations will work hard to meet the requirements to host the prestigious tournament.

FUB used the launch to expose grassroots coaching clinics to local children between 8-13 years of both genders. They taught them ball control, positional keeping, goalkeeping and other tactical advantages to enjoy in their athletic development. The member of Parliament for Molepolole North Hon Oabile Re
goeng pleaded with the organisers to continue with the coaching clinics as it is an important tool to groom and develop the young children and as it also an advantage to keep them occupied rather than fall leads to idleness among hyper active youth.
Kgosi Gabanamotse was thankful to the organisers for having chosen his village as the ground breaking of the bid launch and pleaded to the BONA2027 committee to work with more stakeholders to help build recreational facilities for the youth.
Hatsalatladi fc clinched the tournament with a nail biting 1-0 over Thebephatswa Galaxy.