FUB DRIVES CAMPAIGN TO SUPPORT WOMEN FOOTBALL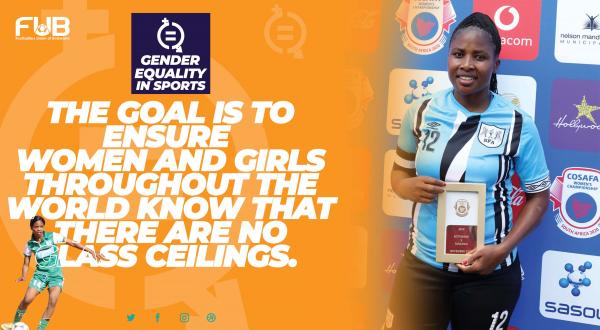 Footballers Union of Botswana will from today until next week Friday 11th June 2021, run an online campaign to sensitize different stakeholders about the plight of women football in Botswana.
FUB head of women football who is also the women's senior national team captain Bonang Otlhagile said the current campaign is aimed at laying a foundation for future generations.
"Some of us are about to retire but before we do, we would like to address issues that have been affecting the growth of the game. Women's football cannot follow in the footsteps of the men's game nor be positioned as its little sister," she said.
Otlhagile called on different football stakeholders from the media, supporters, sponsors and clubs to learn from the challenges and opportunities we have seen develop across the football industry and use this knowledge to help lay the foundation for a sustainable global employment market built on healthy and safe working environments.
For his part, FUB secretary general, Kgosana Masaseng said as the country awaits the return of football, their wish is to see women football overcome traditional barriers to elevate the voices of players.
"We call on the leadership to identify solutions to measure the value of women's football and develop a long-term roadmap for success. Drive growth and opportunity through innovation and long-term investments," Masaseng said.