FIFPRO & FIFA COLLABORATE TO REINFORCE FIGHT AGAINST MATCH-FIXING WITH SMARTPHONE APP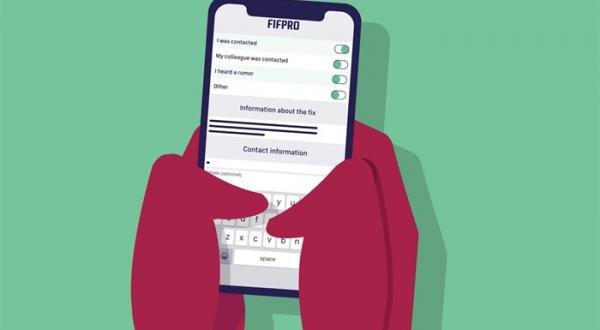 FIFPRO and FIFA have signed a collaboration agreement endorsing a smartphone app that allows professional footballers to anonymously report match-fixing approaches.
The Red Button app is wholly-owned by FIFPRO and is being distributed globally to players through its affiliated national player associations. It complements existing confidential reporting platforms already introduced by FIFA, including the FIFA Integrity App and BKMS, as well as other reporting mechanisms that are available at national and international level.
Under the agreement, the Red Button app is recognised by FIFA and its dedicated Integrity department as a valid reporting tool and FIFA will investigate confidential information submitted via the Red Button app that is shared by FIFPRO.

The ability to report match-fixing approaches anonymously will help protect professional footballers concerned about the consequences on their careers and their personal safety. The Red Button app is built with technology that ensures no trace of a report is left on their smartphones. The app also gives players the option to leave their contact details so that investigators can contact them confidentially.
Football is the most-targeted sport by international organized crime according to Europol, which in a recent report says they are using a range of different approaches to try and infiltrate the game.
Created in a partnership between Finland's player association and government, Red Button was ranked the highest of 20 whistle-blower apps in international sports in a recent study, according to a report by Liverpool University.
THE RED BUTTON APP WILL HELP PLAYERS MANAGE THE RISK THAT, THROUGH NO FAULT OF THEIR OWN, MIGHT CONFRONT THEM AT ANY TIME DURING THEIR CAREER