MASASENG ATTENDS MO IBRAHIM GOVERNANCE WEEKEND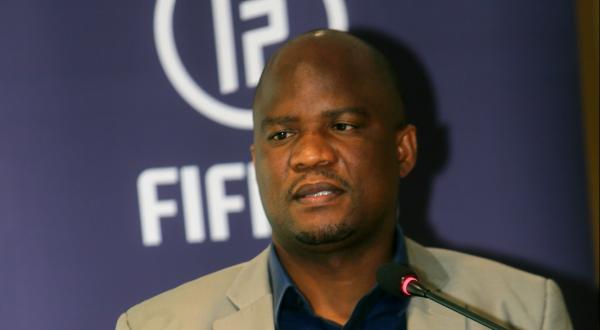 FIFPRO Africa Deputy Secretary General, Kgosana Masaseng will this week attend the MO Ibrahim Governance Weekend (IGW), which brings together leading voices from across Africa and beyond to discuss issues of critical importance to the continent's progress.
The 2023 IGW, which will be held in Nairobi, Kenya from 28-30 April, will among other discussion points centre around the theme of #GlobalAfrica.
On the sidelines of the Governance Weekend, there will also be a Leadership Ceremony which is an opportunity to celebrate achievement and reflect on the challenges of leadership in the modern world. This year, the Ibrahim Governance Weekend will also celebrate in-person the winner of the 2021 Ibrahim Prize, President Mahamadou Issoufou of Niger, and will include key interventions on current challenges for African leadership.
At this year's Ibrahim Forum, there will be conversations on the key issues facing the continent, which are informed by research from the Foundation and focussed on practical solutions. 
Mo Ibrahim will be in one-to-one interviews with H.E. Abdalla Hamdok, former Prime Minister of Sudan, Ngozi Okonjo-Iweala, Director-General of the WTO, and President William Ruto of Kenya.
In these frank and engaging conversations, Mo and his guests will explore a range of topics and the key challenges facing the continent.
According to Masaseng, this will be for the second time that they will be having an interaction with Mo Ibrahim.
"We met Mo Ibrahim last year in Amsterdam where he had visited us to appreciate the issues affecting African footballers. Our discussions were around governance in football, which has proved to be a challenge to our continent," adding that from their discussions last year, Mo Ibrahim was interested in partnering with FIFPRO Africa to address football governance issues bedeviling the continent.
Masaseng added that last year, Mo Ibrahim committed to inviting them to participate at this year's Governance Weekend, whereat they could also network with other stakeholders.
"During our last conversation with him, he bought into the idea of joint activities that we could use to better influence the running of football in Africa," he concluded.
Held under the theme, Global Africa, Masaseng noted that FIFPRO Africa will have an opportunity to present to the world how football and African sports more widely are a perfect illustration of the topic being discussed. 
Masaseng will be in the company of former Real Madrid and Chelsea player, Geremi Njitap who doubles as FIFPRO Africa president and FIFPRO Global board vice president, FIFPRO Africa board member, Teresa Ouko Calleb, and Adebanjo in charge of communication at FIFPRO.
The Governance Weekend will end with a spectacular public concert that will take place on Saturday night, showcasing some of the best performers from Kenya and the continent, including Youssou N'dour, Femin One, and Nyashinski.