FUB AND BFL SIGN COMPETITION AGREEMENT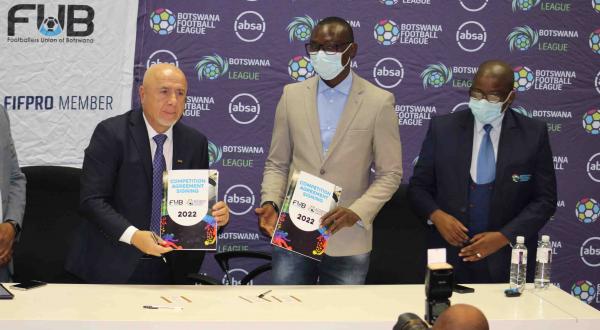 Footballers Union of Botswana (FUB) and the Botswana Football League (BFL) have signed a three-year competition agreement, which has outlined a set of minimum requirements for player contracts and their playing conditions. 
The partnership with BFL affords FUB an opportunity to negotiate on matters concerning the employment conditions, as well as the health and safety of professional players in relation to club competitions.
 The agreement also gives the players an opportunity to voice their thoughts and opinions on matters that concern them.  
Another big highlight in the agreement is the advancement of player development programmes for the benefit of both active and retired players, particularly in areas of medical cover and a pension fund.
Through this agreement, the league and the union have committed to player protection and safeguarding in relation to reviewing the suitability of the existing regulatory framework.
FUB is confident that this ground-breaking agreement will among other things improve social dialogue in football.